Commercial Kitchen Extraction & Ventilation
"There is no such thing as a poor extraction, it has simply been designed wrong"
We design, supply and install commercial kitchen extraction and ventilation systems.
Restaurant Projects work with our clients to design, manufacture and install commercial kitchen ventilation systems, including extraction, make up air, ESP, odour control, attenuation and filtration systems.
Full DW/172 Compliant Commercial Kitchen Ventilation System
All our commercial kitchen extraction systems are designed to meet the DW172 guidelines. Our design service includes calculations of your cookline and the retrospective flow rates. Our complete service ensures local council compliance and includes full schematics of your extraction system. We cover everything from installation of the gas services, extraction, replacement air and your gas interlock panel.
Odour Control
UV Ozone Odour Neutraliser is capable of removing odours created in the commercial kitchen environment.
Utilising ultraviolet technology, ozone is produced from a bank of low-pressure UV lamps designed to operate at a specific wavelength of 184nm, which generates ozone.
Ozone is then mixed in the duct to oxidise the odorous organic compounds present, breaking them down into carbon dioxide and water, along with some residual ozone, thus rendering them odourless. The oxidisation process will also act upon grease present in the air stream and so reducing regular duct cleaning costs.
Restaurant Projects offer a full bespoke commercial kitchen ventilation design service. Please contact us for more information.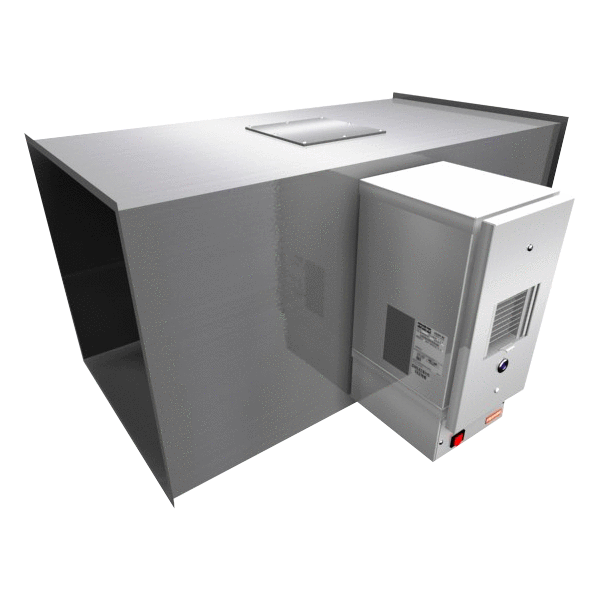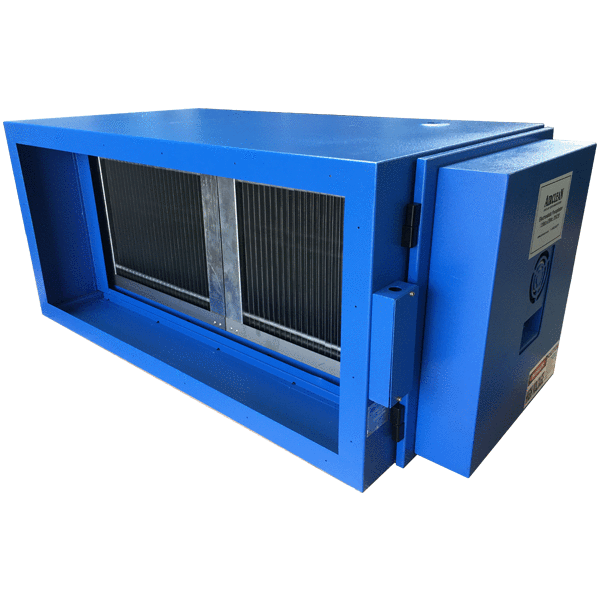 ESP's
Electrostatic Precipitator (ESP) can be used in kitchen extract systems or industrial applications. They are used for the efficient removal of grease, smoke, and airborne oil/coolant mist. ESP's can be either duct mounted or free hanging for the recirculation of air. A single-pass ESP will achieve a grease and smoke removal efficiency of 95%. Where efficiency is critical (eg. Low-level kitchen extract) a double pass ESP is recommended to achieve a 99% efficiency.
A recent project at Nandos our Splashback Absorber Panel (or SAP) is a Heat Recovery Systems (HRS).  It is specifically designed to recover heat which is wasted from heavy-duty chargrills located at Nando's.
There are various other HRS systems which will turn your wasted heat into hot water. Stored in a separate indirect hot water cylinder. Various designs and finishes are available like the gunmetal finish at Nandos to compliment the overall interior. The HRS will result in a significant saving in your energy consumption costs.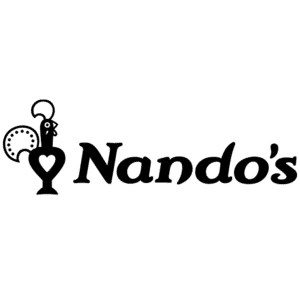 Commercial Kitchen Extraction & Ventilation includes
Full ventilation strategy report
Design, supply and installation of kitchen canopies
Installation of full stainless steel cladding
Supply and installation of required air makeup system
EMAQ assessment including the required attenuation and odour controls.
Other services we supply
Heat recovery systems
Repairs, maintenance and replacement Fans
Duct cleaning
Fire-resistant ductwork
Powder coating of ductwork
Fire suppression system
Our Design & Ventilation Strategy Reports are implemented and trusted by hundreds of major brands around the UK