Restaurant Projects Ltd have years of experience in commercial kitchen extraction installation. Our service includes the full design, schematics, supply and installation of a full BESA DW/172:2018 complaint commercial ventilation system.
When it comes to your commercial kitchen ventilation system, it is important that the system meets regulations.
Our commercial extraction systems cover a wide range of services, including, Odour Control, Electrostatic Precipitator (or ESP), Heat Recover, Fire Suppression, EMAQ Assessments, Attenuation and more.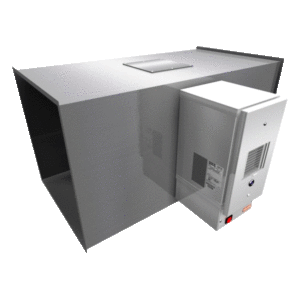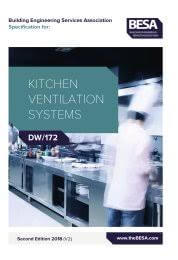 Commercial Kitchen Extraction Regulations
The regulations which relates to commercial kitchen ventilation is the BESA DW/172:2018. The regulations are long and to ensure your business and the Director's or Owners are compliant, it is important that you meet these regulations when installing commercial kitchen equipment.
Having the wrong kitchen ventilation which is not designed to meet the BESA DW/172:2018 can have adverse affects to your business and the Directors.
At Restaurant Projects we work with our clients and our designers to ensure your system meets these requirements.
Local Planning Approval for your Commercial Kitchen Ventilation system
At Restaurant Projects we want to work with our clients and stakeholders to ensure an extraction system meets local planning approval. Commercial kitchen extraction regulations are extensive and a minefield.
We will cover all areas and produce an EMAQ assessment. Each council have different criteria and we will help you with your planning approval or planning conditions.
Emission Monitoring and Air Quality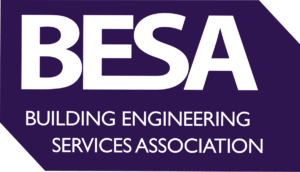 Commercial Kitchen Extraction Installers
We have our own team of commercial kitchen extraction installers who work in Liverpool, Manchester, Cheshire the Midlands and London. Contact us to see how we can help you with your kitchen ventilation system.
Commercial Kitchen Extraction FAQ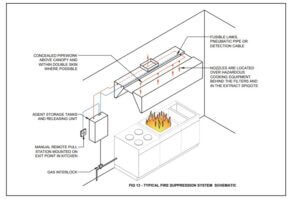 Fire suppression is a system which is connected to your ventilation system which is activated only when there is a fire. A chemical agent is stored within the system is released along the distribution pipework. It is important that a full Fire Risk Assessment is carried out by an Operator.
Heavy fines and, in some extreme cases, custodial sentences have already been served on operators who fail to observe and comply with this requirement.
Electrostatic Precipitator (ESP) can be used in kitchen extract systems or industrial applications. They are used for the efficient removal of grease, smoke, and airborne oil/coolant mist. ESP's can be either duct mounted or free hanging for the recirculation of air.
Heat Recovery Systems (or HRS) in the kitchen has many forms. One particular HRS system will turn your wasted heat into hot water. Stored in a separate indirect hot water cylinder. Various designs and finishes are available like the gunmetal finish we used at Nandos to compliment the overall interior.
The HRS will result in a significant saving in your energy consumption costs.
The flow rates are used to determine the size of fan required for your ventilation system. There are various calculations we use, like the thermal convection method. Size of your duct, bends and various other factors play a part in the overall flow rate of your system.
This is the ratio of volumetric air supply or extract to a space related to the volume of that space. It is usually measured in air changes per hour (ach) and normal relates to the fresh air change rate.
Kitchen ventilation systems require make-up-air of no less than 75% and no more than 95% of the total extracted volume.
It is also a legal requirement for Gas or solid fuel cooking appliances. For systems with ALL electrical equipment it only becomes a none legal requirement when the air volume is below 0.9m³.s.
There are many requirements and we will ensure your system is designed to meet these requirements.